Do you need to move your company, office, shop or the whole large enterprise? Are you worried that the move will impact your operation and thus your profits? In that case, you will do well by putting everything in our hands. Machinery Movers deals with moving smaller businesses and companies, stores and warehouses, as well as transporting large businesses with all machines and equipment. We will not be afraid of large heavy and asymmetric loads. You can safely entrust us with corporate safes or a grand piano. We have rich experience and nothing is a problem for us. We will carefully think through everything in advance, measure, plan and, of course, consult with you!
How do we move the companies, what is the procedure and how do we approach each step?
There is a free consultation, which is the first step in moving a company. After we get the necessary information from you, we look at the premises and especially furniture, machines, loads, etc. Basically everything you need to move. Based on all this, we will draw up a timetable in which the transfer will take place and which will be realistic for both parties.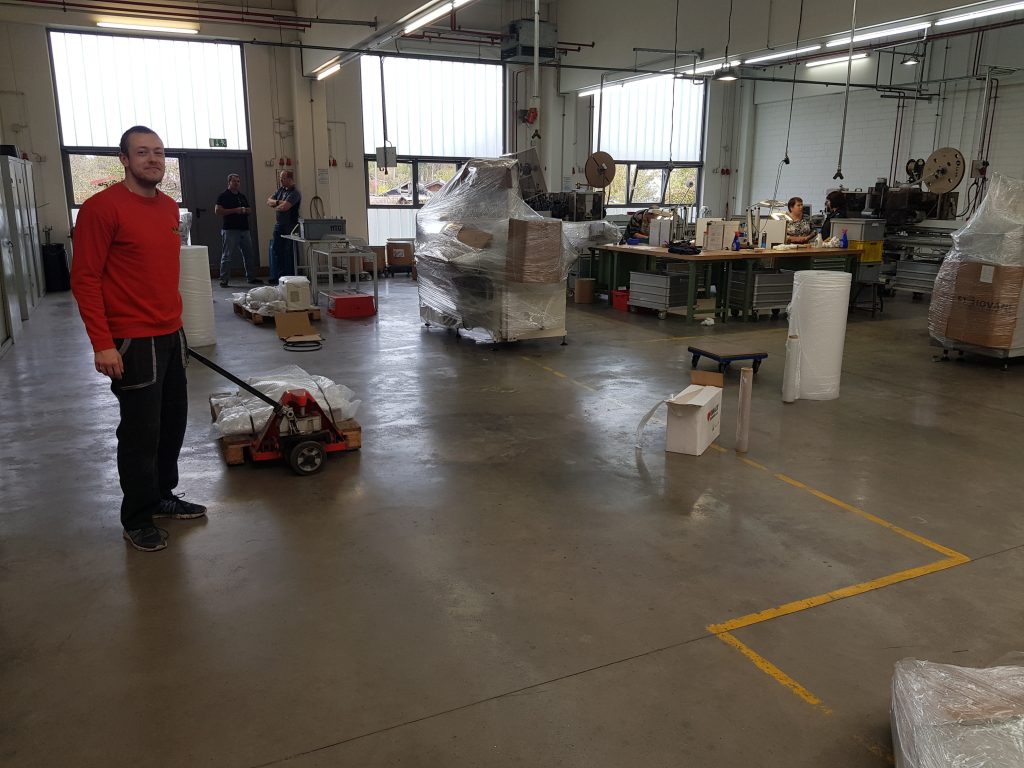 Everything that needs to be moved is dismantled, packaged and technically secured during the subsequent transport. We will unpack and assemble everything at the destination so that your employees can get to work straight away and nothing can limit them. We can arrange boxes, bags and other packaging material.
If you need to move your office agenda, IT or other equipment, it won't be a problem. We pack and transport everything professionally, as well as ensure safe unloading and preparing the equipment to be used again.
You are moving a business, office or shop and worry that the new premises will not be sufficiently representative. During the consultation it is possible to arrange with us painting of all the premises – both those you are leaving and those you are moving to.
If you have unnecessary furniture, equipment or other items of the company that you do not want to move to the new premises, we can arrange for their disposal immediately.
Moving of companies, businesses, offices and shops we provide not only throughout the Czech Republic, but also abroad. The price will be agreed upon after consultation, inspection of the premises and items to be moved, as well as after the completion of all the tasks associated with the process.